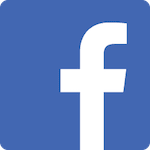 Samantha Lynn
My husband and I joined the adult program at DAMA in September 2017 after moving into the area a few months prior. As a former high school wrestler growing up and an avid fan of all things UFC, Bellator, etc. and MMA as a whole, my husband was looking for somewhere that would not only challenge him physically, but also help him develop the skill set required to be a competent mixed martial artist. I grew up practicing classical ballet for more than 15 years, and gradually grew to appreciate MMA due to my husband's interest. I was also looking for a new type of workout - I have always enjoyed group fitness classes, but didn't have the passion / motivation to be consistent like I had while dancing.

DAMA was the ultimate game changer for both of us. It fulfilled everything each of us was looking for and so much more. When you join DAMA, you're not just going to a group fitness class or learning how to punch and kick a bag, you're truly joining a family. Over the years we have formed friendships with fellow students and instructors that will last a lifetime. Everyone at DAMA wants to see you succeed and grow, and shows the utmost respect for one another. Instructors are patient and will push you to do and be the best you can be.

Their blend system is one of the firsts, which encompasses all the strengths of various martial arts from Brazilian Jiu-jitsu, Kickboxing, Kali, Judo, Savate, Muay Thai, Taekwondo and more. The instructors are world class as well as world champions. The academy also offers more than just the blend classes - if you want to focus on one art, you're able to take a variety of specialty classes that dive deep into it, such as Muay Thai, BJJ and Savate to name a few, and at no additional cost. Your monthly membership includes unlimited classes offered nearly every day of the week! This system really encourages each student to find their passion and provides opportunities to strengthen and/or explore other arts. While we don't have kids of our own, I can testify to the caliber of DAMA's kids program as well - the instructors are fantastic with kinds of all ages, teaching them both life skills such as respect, kindness and discipline, as well as martial arts.

If you are looking to develop your skills for competition, get in a GREAT workout or just gain skills to better defend yourself in the world, this is the place to be.